Premier GEM Membership
No-sweat way to sparkle!
For just $39 a year, as a Gem Member you'll receive:
* 20% off all jewelry purchases for 12 months
* Free Shipping on order of $75 or more
* Exclusive Gem Members perks offered throughout the year!
Learn More
2019 Verse of the Year
Psalm 37:5 (NLT)
"Commit everything you do to the Lord. Trust him, and He will help you."
It's A Premier Life! Unlimited possibilities
Flexible hours, getting paid on the spot, and unlimited career potential are just the beginning!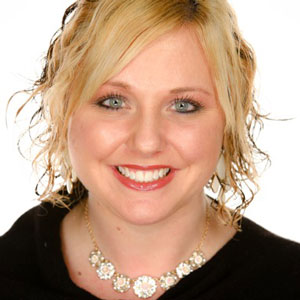 Kimberly Vista is a former Premier Designs Jeweler
Hi! My name is Kim!
For five years I was a Premier Designs jeweler and no longer in the business. My website is a great resource for new and existing jewelers and their customers. What makes Premier Designs a great option for anyone with a little drive and desire to work from home?
As a Premier Designs jeweler, you earn 50% of sales which is one of the highest in the industry! Jewelers have high earning potential, can be leaders, access to award programs and a whole lot of sparkle and are recognized for their hard work.
When you sponsor you can also earn big. Earn 10% of the wholesale sales of every jeweler in your first three levels. You will also have the opportunity to earn up to $300 in success bonuses for each jeweler.
As a jeweler, you have no inventory, quotas, or territories. You can design your business to fit what matters to you most.
Don't know a Premier Designs Jeweler? As a customer, that's OK, you can find local jewelers using the Premier Designs website. If needed I can guide you to finding a jeweler as well.
Premier offers three boutique levels you can choose from. See the table below and please reach out to discuss further should you have questions!
People Before Profits
A Premier objective is that you will be served, so that you may serve others and impact lives.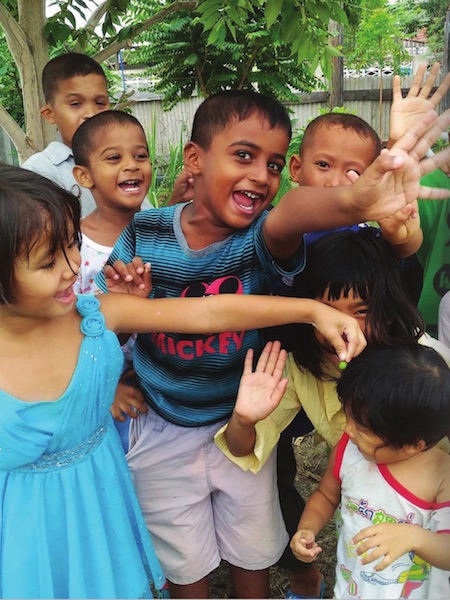 As a company, we focus on the impact we can have on both you and others around the world. This goes beyond selling jewelry.
Premier is a powerful community of service that we strive to nurture and maintain.
Premier has always placed people over profit. It is about people coming together for the purpose of enriching lives. Your jewelry business can provide for you while at the same time providing for others. The money you earn may help you put food on your table and in turn a child in poverty will be fed. Your hard work may result in making a mortgage payment and at the same time a disabled adult is cared for in a loving home. Your business might help pay for your children's education while children in Chicago's worst neighborhoods also receive a safe place to learn.
You came to Premier with the hope of meeting needs in your life. What you may have not have known is how your work building a Premier business will impact the world around you with renewed hope.
Simplify your life, Elevate your style!
Simple changes, big results!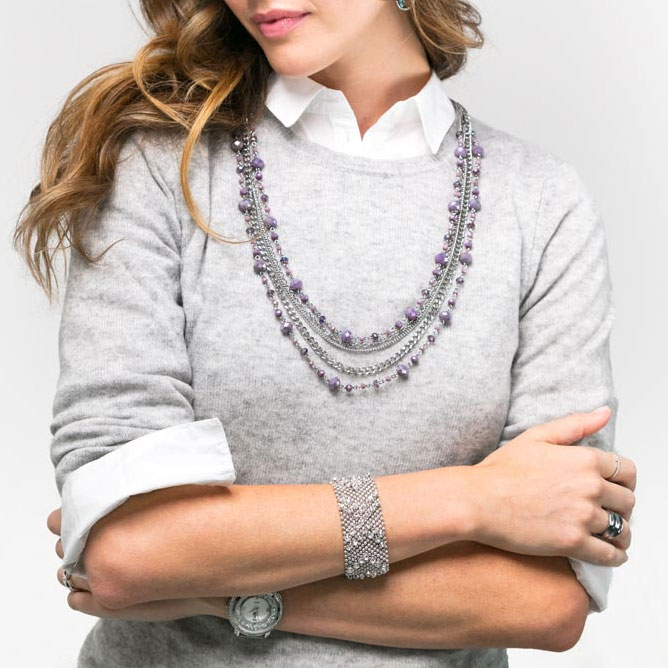 Premier jewelry can update clothing you already have. Transform basic outfits into on-trend expressions of your personal style. I am at your service to help you get more for less!
SHOP YOUR CLOSET. You have more than you think! I can show you how to maximize what you already own.
ACCESSORIES MATTER. Statements, layers and arm parties. I will show you how Premier's jewelry has the ability to adapt, explore new trends and discover your look.
GET YOUR DAY BACK! Hit the snooze button or savor your morning cup of joe! And now that you're out the door in minutes, you can focus on what truly matters.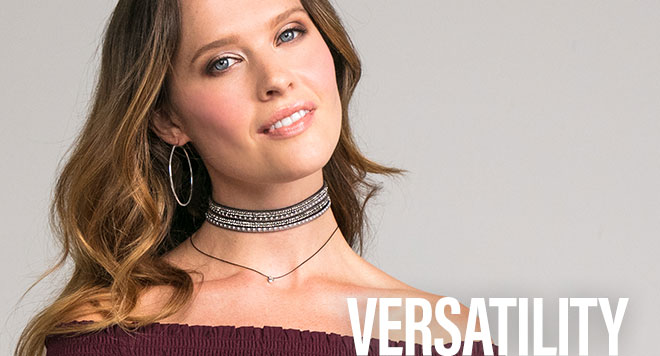 Versatility
It's what we do!
Premier Designs offers a wide array of beautiful, affordably-priced jewelry to suit a variety of fashion styles — from classic elegance to contemporary, vintage romantic to naturally simple. Our Premier jewelry catalog includes more than 700 pieces of jewelry, with an average item retailing for ONLY $34. And not only is Premier Designs jewelry beautiful and affordable, it's created according to standards of quality to ensure it "keeps its good looks" through many seasons of wear. Premier also backs each item of jewelry with an exceptional... Golden Guarantee!
Premier Designs stands behind every piece of lewelry that is sold. If there is a manufacturers defect (excluding normal wear and tear) detected within 60 days of ownership of any item, Premier will replace it at no charge! lf there is a manufacturer's defect after 60 days, there will be a small service charge of $7 plus tax for each item returned.
Premier Designs News and Announcements
Shoptober GEM Member Special Oct. 14-31
October 14th, 2019
posted by Kimberly Vista
You are going to love getting Free Shipping on orders of $50 or more. You will also be entered to win the entire Christmas Capsule Collection!
All Gem Members whose orders are $50 or more in jewelry, after discounts, and are submitted between October 14, 7:30 pm (CST) thru midnight October 31 will receive FREE SHIPPING.
But that's not all! Orders submitted October 14, 7:30 pm (CST) thru midnight October 20 will be also be entered into a daily drawing for a complete Christmas Capsule Collection. Over $650 in retail value!
2019 Premier Designs Christmas Capsule released!
October 10th, 2019
posted by Kimberly Vista
Our latest Capsule Collection is designed to mix, match and make your holiday season shine! The Christmas Capsule Collection features 13 items. From party glam to shopping on the go, it's all you need to look your best and gift with confidence.
30-40-50% Hostess Perks
October 1st, 2019
posted by Kimberly Vista
Orders submitted October 1 - 31 will qualify for 30-40-50% Hostess Perks based on their group order retail.
Don't forget you can have a personal show and enjoy Jeweler Perks and Hostess Perks!
$200-$399 - 30% PERKS
$400-$699 - 40% PERKS
$700+ - 50% PERKS
2019-2020 Catalog (Look Book) is here!
August 10th, 2019
posted by Kimberly Vista
The new Premier Designs 2019-2020 catalog is now available for viewing and can be found here.
Resort Collection coming Jan 5th!
January 3rd, 2019
posted by Kimberly Vista
Say hello to the 2019 Resort Collection! Our latest capsule collection features 21 vacation inspired pieces featuring light layers, bold statements and an oasis of color. The perfect wardrobe pick-me-up. No passport required!
Happy New Year!
January 1st, 2019
posted by Kimberly Vista
No matter what you face this year, God will be doing 10,000 things in your life that you cannot see. Trust Him. Love Him. And they will all be good for you. - John Piper
Merry Christmas!
December 25th, 2018
posted by Kimberly Vista
Merry Christmas sweet friends! I would love to see who's decked out in their Premier *sparkle* today!
May Free for All
April 24th, 2018
posted by Kimberly Vista
Our customers deserve the best! So in May we're offering best-selling gifts with purchase. Every customer. Every order. All month long!
Spend Under $75
Believe Charm ($12 value!)
$75-$99.99
Stella Earrings ($29 value!)
$100-$149.99
Soft Touch Necklace ($39 value!)
$150-$199.99
Stella Earrings AND Soft Touch Necklace ($68 value!)
$200+
Stella Earring, Soft Touch Necklace, AND Touch of Glam Necklace ($127 value!)
Free item(s) are awarded based on the order sub-total (before tax and shipping) on all Orders.
Do not add free item(s) to your order because the items will automatically be added when your order is shipped.
There's no limit to the number of times you can participate in this special gift-with-purchase offer! Each order you place with your Jeweler from May 1-31 is eligible!
Orders must be submitted by May 31 midnight PST to qualify for this special promotion.
Hostesses also qualify! Hostess sub-total (including retail AND half-price selections plus any overage on their Hostess Free selections) counts toward their gift-with-purchase item(s). For example, if their product sub-total equals $125.00 (before tax and shipping) then she'll receive the Soft Touch Necklace free when her order ships.
Grow In Grace Mothers Day Collection
March 21st, 2018
posted by Kimberly Vista
Just in time for Mothers Day, Premier Designs delivers again! The Grow In Grace Collection brings a new ring, necklace, earrings and charm.
National Rally is July 19th - July 21st!
February 26th, 2018
posted by Kimberly Vista
The connection continues! Save the date for our National Rally July 19-21 in Fort Worth, Texas.
Hostesses Earn 40% Hostess Perks for February!
February 1st, 2018
posted by Kimberly Vista
Hostesses receive 40% Perks when their event total retail is $200 or more and submitted Feb. 1-28. Hostess events with 40% Hostess Perks must be submitted by midnight (PST) Wednesday, Feb. 28, 2018.
Engrave-Me Catalog Released!
January 9th, 2018
posted by Kimberly Vista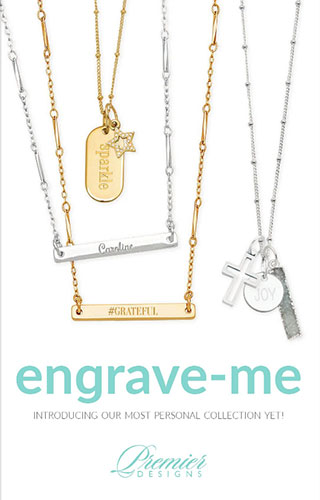 View Catalog
2018 Spring Catalog Released!
December 14th, 2017
posted by Kimberly Vista
View Catalog
Yep! The 2018 Spring Catalog has been released for viewing and the collection launches for purchase January 6th, 2018 @5pm EST. Click here to view the 2018 Spring Catalog online.
Love the upcoming Spring Collection, but are wondering how the Holiday Collection fits in? Don't worry, it fits!
Almost the entire Holiday Collection was designed to work with the new Spring items! Most seasonal items will move to the Limited Edition book beginning on January 6, 2018; however, the other 22 Holiday items will continue to be sold this Spring!
Joan's Tree Lighting December 5th, 2017 @5pm CST
December 2nd, 2017
posted by Kimberly Vista
Christmas was our beloved co-founder, Joan Horner's, favorite time of year. To celebrate her legacy, and to officially kick off the Christmas season, Premier Designs has an annual Tree Lighting. This takes place with the actual Christmas tree from Joan and Andy's home.
We hope you can tune in to our live broadcast on the Premier Designs, Inc Facebook page. If you can't watch it live, the video will post to our Facebook page for playback immediately following the live stream.
Spring Collection, 2018
December 2nd, 2017
posted by Kimberly Vista
There will be a sneak peak of the 2018 Spring Collection. The new Spring Collection features 27 new pieces and will be available for purchase on January 6th, 2018.
Hostess Perks for November 2017
October 26th, 2017
posted by Kimberly Vista
You earn 50% of your event's total retail in free jewelry and can shop up to 8 items at half price in November! $200 minimum in total retail is required to qualify.
Save 50% on 4 items with an event total retail over $200. Save 50% on 6 items with an event total retail over $300. Save 50% on 8 items with an event total retail over $500.
Get to Know Premier Designs
We believe God created every person with value.
We believe life's priorities should be God, family, and career.
We believe in America and the free enterprise system.
We believe people are our most important asset.

Our Purpose
To enrich every life we touch.
To provide people a way to find identity, achievement and success.
To meet the personal and financial needs of all who become a part of our Premier Designs family.

Our Objectives
God demands fairness in every business deal. He sets the standard and we desire to honor Him.
To grow wisely and profitably. To enrich every life we touch. To provide excellent service.
Premier Designs is a direct sales jewelry company founded in 1985. Joan and Andy Horner created the company as a way to support ministries here and around the globe. They also wanted to provide a home based business option based on biblical ideals, such as integrity and unselfish service. Through our non-traditional approach of putting people first, Premier Designs has grown into a more than 350-million-dollar company s. They have Independent Distributors called Jewelers in the U.S. and Puerto Rico.
Premier Designs Jewelers market quality high fashion jewelry to small groups through Home Shows. We are members of the Direct Selling Association, but we focus is on serving rather than selling.