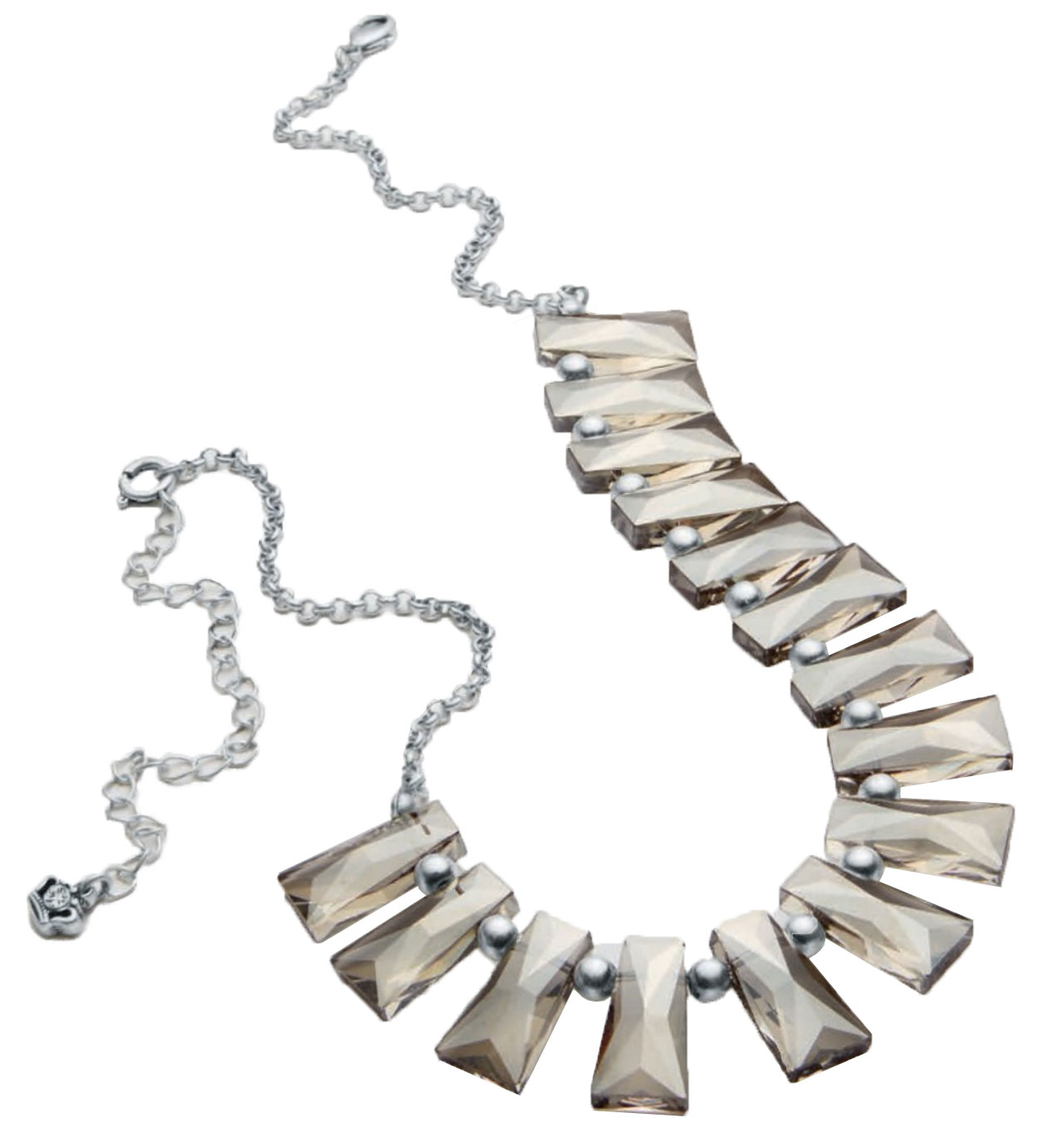 Jackie necklace
Item no. #20894
Condition: NEW
This Premier Designs staple fits any style and complements any color in your closet. Jackie is the ultimate goto for any situation.
---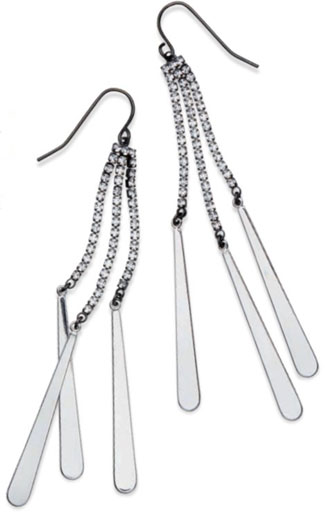 Olivia earrings
Item no. #31172
Condition: NEW
Glam up your look with the perfect mix of drama and sparkle!
Hematite plated, imitation rhodium plated, crystal 3¼" fishhook earrings.
---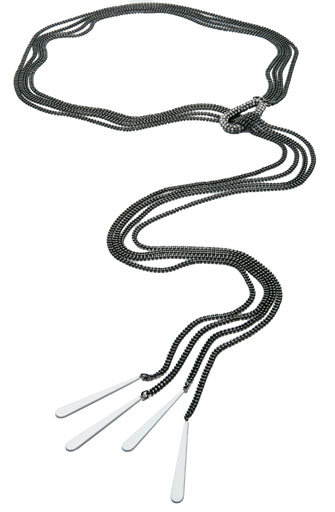 Olivia necklace
Item no. #20893
Condition: NEW
Designed for maximum versatility, the Olivia necklace stuns with every neckline! Wrap it, twist, wear it long, you'll love how easy it is to infuse a little drama in your style!
Hematite plated, imitation rhodium plated, crystal, 30" lariat necklace.
Styles that sleigh
Wrap, knot, layer—love! Discover endless ways to style our Olivia necklace.
Frosty nights
Go glam with geometric styling that complements every color in your wardrobe.
Pearl remix
Short and chic, long and stunning or simply stated? With five removable strands, the possibilities are endless!
Tinsel town
A little movement and a touch of sparkle make you the talk of the town!
Our Golden Guarantee
We stand behind every piece of jewelry sold. If there is a manufacturer's defect (excluding normal wear and tear) within 60 days, we will replace it at no charge. After 60 days, each item with a manufacturer's defect will be replaced for just $7 plus tax.
ENGRAVE WITH CARE! Engraved items cannot be replaced or exchanged unless there is a manufacturer's defect.
GET TO KNOW US
Founded on biblical principles in 1985, we've been enriching lives, supporting ministries and giving back ever since.
Just $45 Makes You The Boss
With 50% commission, one of the highest in the industry, leadership opportunities, and a whole lot of sparkle and recognition, it really is a Premier life! Launch your own jewelry boutique today for as little as $45 a month.
Shop for free
Get your friends together to see the jewelry and you'll earn 30% of the total retail sales in free jewelry and up to 8 items at half-price!
Love what you do
With Premier Designs you can design a life that sparkles, while earning 50% of every item you sell at our suggested retail price. plus 10% commission on every Jeweler in the first three levels of your downline.
Join the club - Gem membership
Want to save 20% on all purchases all year and enjoy free shipping on orders $75 or more? Become a Gem Member for just $39 a year—it's your no-sweat way to sparkle!
Related Premier Catalogs